Browser
The Booking Link will be automatically created when you fill out the "Appointment Form".
When you create a personal Workspace you will see a notification message with a link "Appointment Form" which takes you to Booking Link page where you setup the form. Moreover, you can click "Create Link" button at the bottom.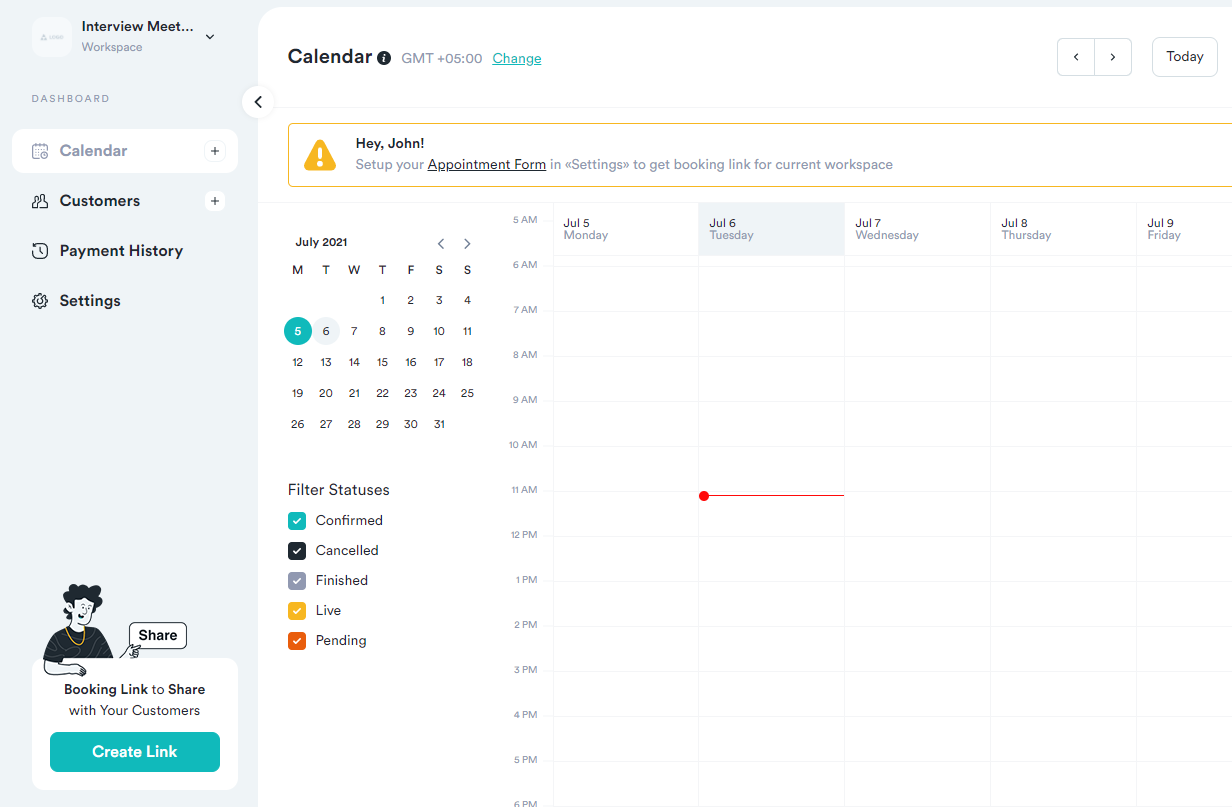 Click on the button, and you will be redirected to a Booking Link tabs. Fill out the "Appointment Form" and click the "Continue" button. Now, you are on the step 2. You should set your schedule to specify your working hours, days off.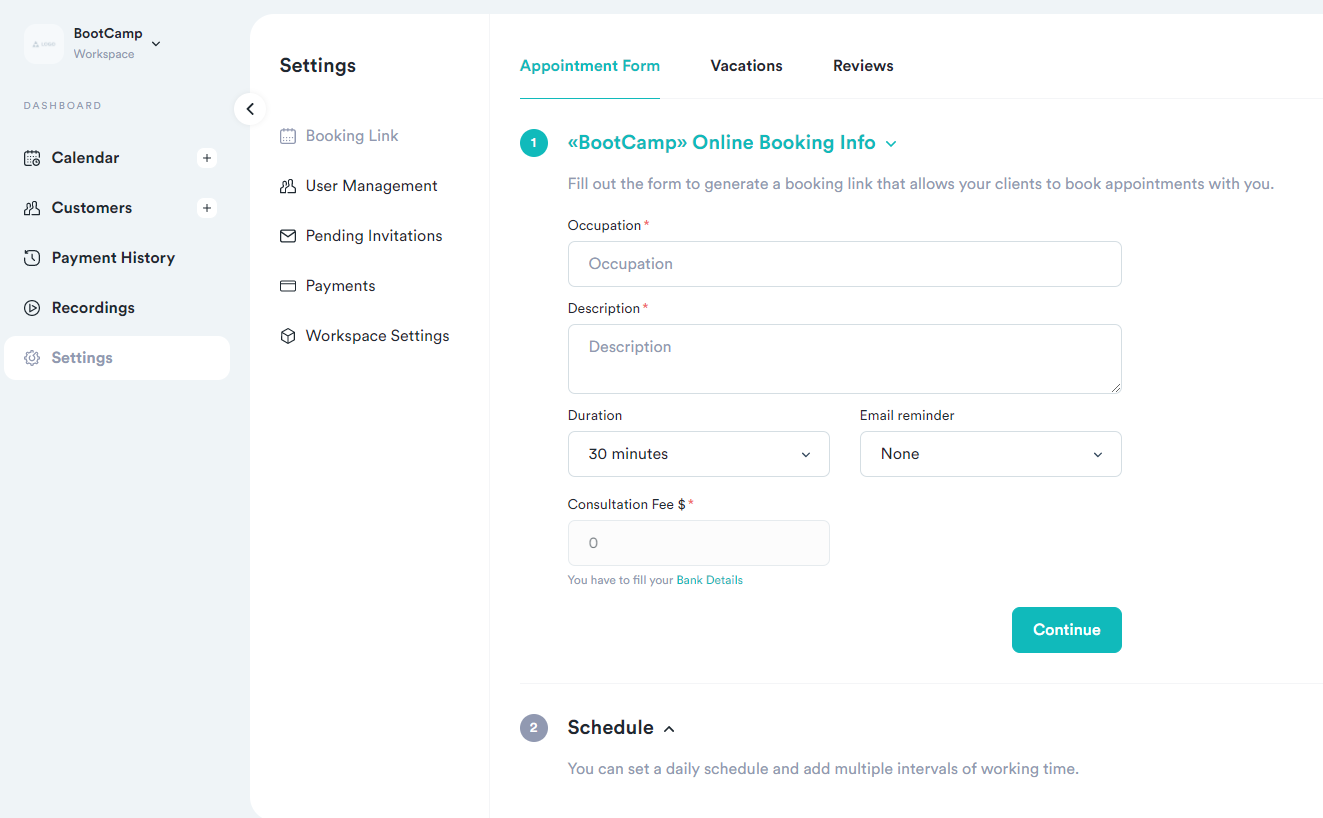 Once you created a form, your link will be located in the Dashboard under the menu bar.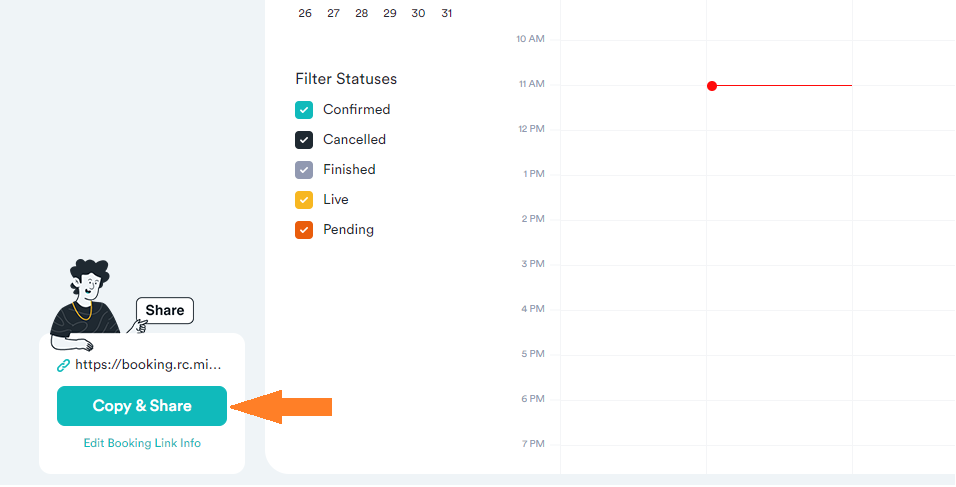 You can click the "Copy & Share" button and send it to your customers via social media, messengers, and email. Your customers will receive an invitation email to join your workspace.
Mobile
To create a Booking Link you should first create an "Appointment Form". To create the form visit the Settings→ Booking → Appointment Form and fill the form. You can copy the booking link below the form and send it to your customers. Or you can copy it in Calendar by clicking the menu→ Copy & Share with Client in the upper right corner.